Yes, you can see your Gmail password at the time of login. Let me demonstrate it with screenshots taken from Gmail sign-in process.
After I entered my email address for accessing my Gmail, on the next screen I am asked to enter my password. So, here is a screenshot of the password-entry screen: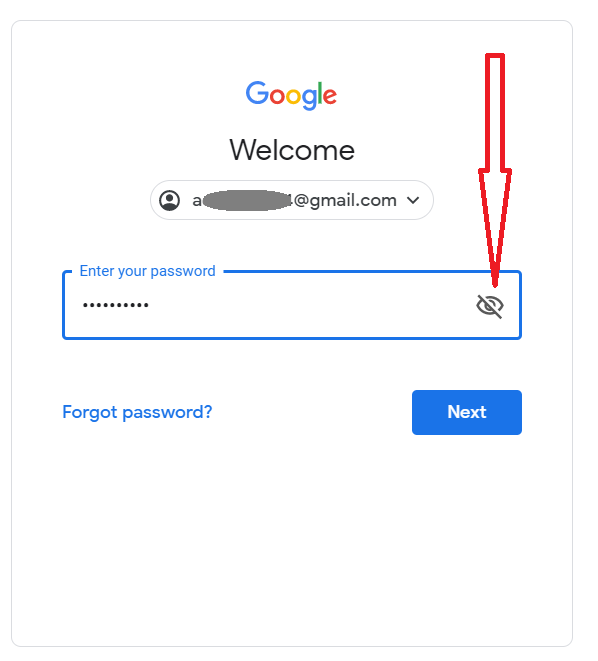 As you can see, you cannot see the password that I have entered. This is the normal situation. But, in the above screenshot, you might notice a small "eye" icon to the right of the password. It has a strikethrough line over it. Right?
Now, click this "eye" icon once. The strikethrough line over this eye icon now disappears and you can now see the password that you have entered. Please see the following screenshot, where it is clearly seen I had entered the "aJo4#kT5$8" password: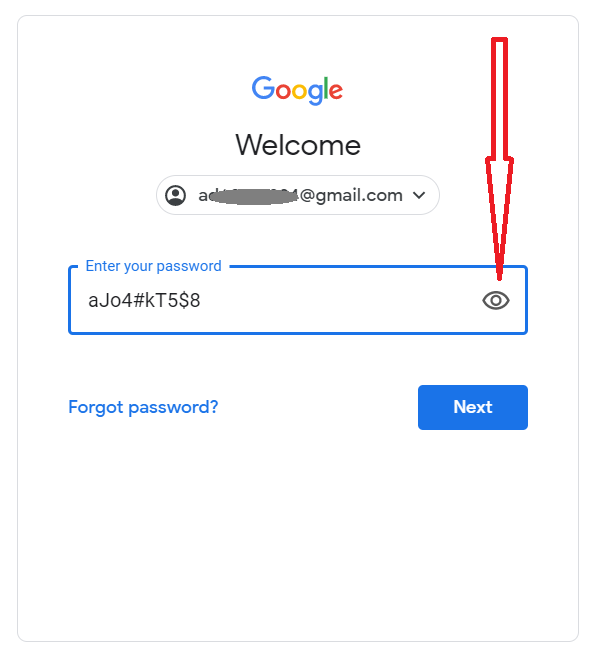 So, yes, you can easily see your Gmail password. In fact, if you're using a complicated password and nobody is around, you can enable password visibility in this manner, so that you don't commit a mistake while entering the password. This will obviate the need for entering password again and again, if you commit mistakes in its entry.
I may point out that I have used a similar password feature on chanqya.com. This means that there is a similar eye icon with a strikethrough over it and if you want, you can see the password that you are entering. Let me tell you, even Windows 10 uses a similar system.
Advice: I would advise you to always have a complicated password with a minimum strength of 8 characters (out of which at least one character each should be a small alphabet, a capital alphabet, a numeral and a special character).
By the way, the password shown in the above window is a dummy password and not my real password.